Bedarra Island located on the Great Barrier Reef is a perfect holiday destination.
Why visit the island?
The Bedarra Island is a tropical hideaway that offers rafting, paddle skiing, diving, snorkelling, and surfing. It is just an hour's ride on your boat from the wonderland of the underwater of Great Barrier Reef.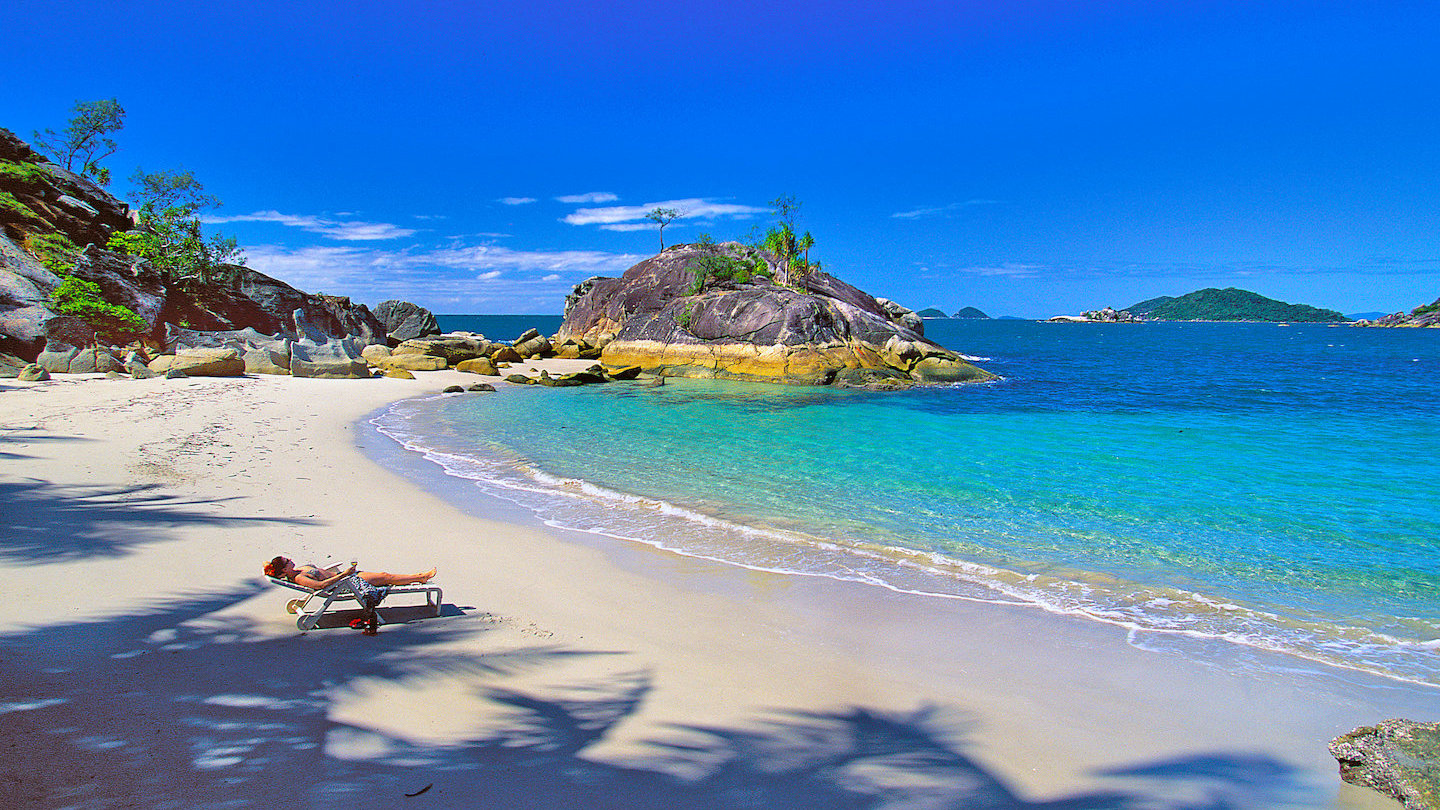 Courtesy-eastbedarra
Location
A little away from Cairns, to the northeast coast of Australia – the Island has a scenic location. To reach the Bedarra Island, you first arrive on the Dunk Island which takes 20 minutes boat ride to Bedarra.
Accommodation
The island offers privacy and tranquillity with extravagant comforts of a five-star resort. It has different, some of them are beachfront, and some are glamorous elevated Pavilions, open villas with lounges, huge outdoor decks, and warm plunge pools peeping over the Hernandia and Wedgerock Bay. The island has arrangements for spa treatments such as hot stone body facial, deep-tissue massage, etc. in the seclusion of your villa. You can have the opportunity to dine on the authentic seafood delicacies on the open terrace restaurant.
The living space and the bedrooms are of a contemporary style, and it feels like heaven with the cool beach breeze paired with rustic finishes of wood and pastel upholstery, the walls accessorised with terracotta urns and abstract artworks. It all makes the room a royal place to live in.
Outdoor activities
The island has many outdoor activities to offer. Snorkelling around Bedarra, paddle skiing, fishing, diving amid turtles, nature trail, and many more interesting and exciting activities make your holiday a superb one.